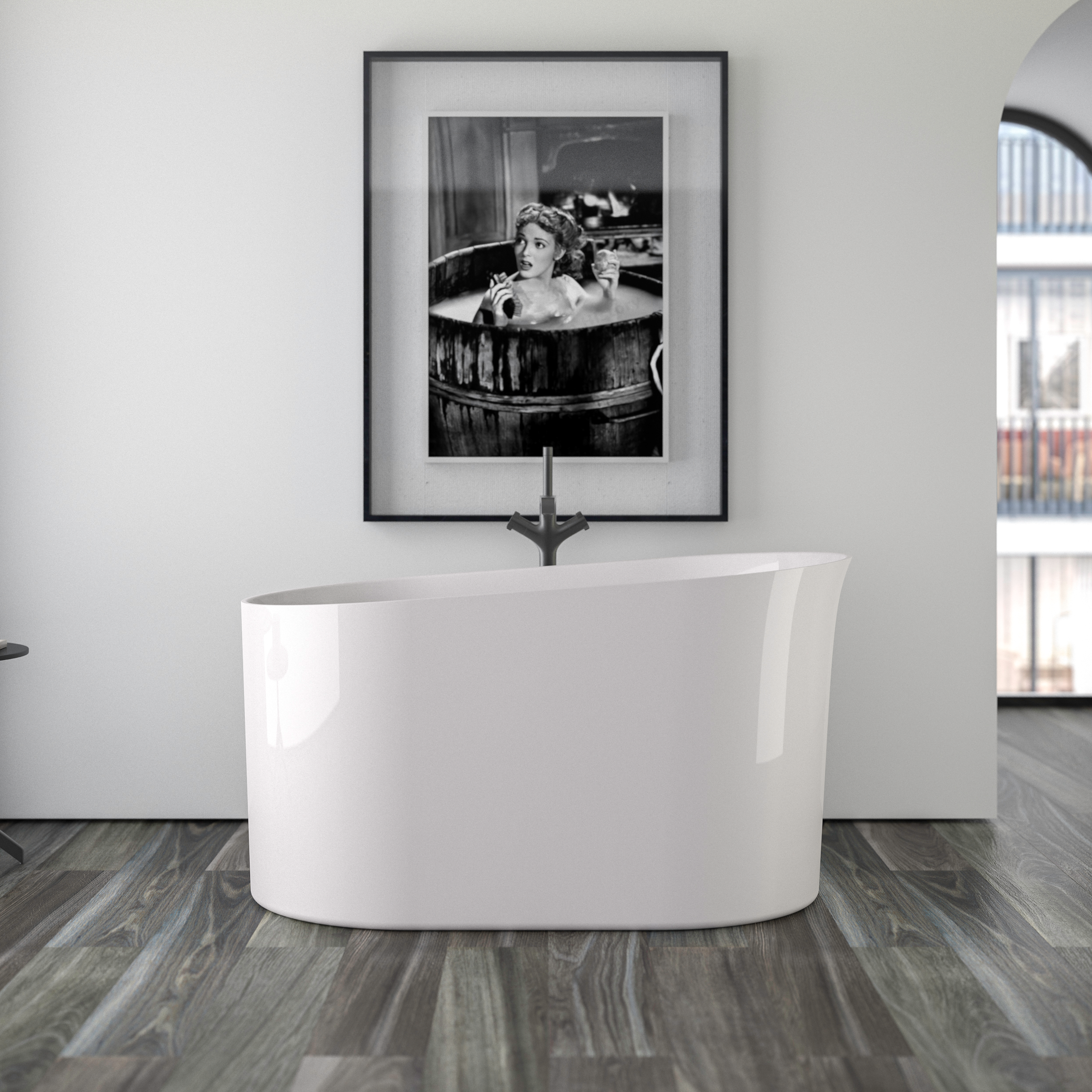 Knief & Co. A step ahead in design, creativity and production for tomorrow's solutions
Innovativeness at highest quality standards is what our customers are seeking for. Therefore it is our ambition to perform as the extended workbench of our business partners. To guarantee the highest level of quality, all Knief & Co. collections are manufactured exclusively in Europe. With reinforced premium co-molded Lucite high quality sanitary acrylic and unique and advanced K | Stone material and its specifically developed production technology, we not only fulfill manufacturing standards, we have set benchmarks in the industry. We are making statements in perfection, providing best quality and unique and exclusive designs to meet any desire and / or request. Being a step ahead in finding tomorrow's solutions, being a qualified manufacturer for today's requirements, that is our ambition and for what Knief & Co. has gained a lot of recognition in the market over the past years.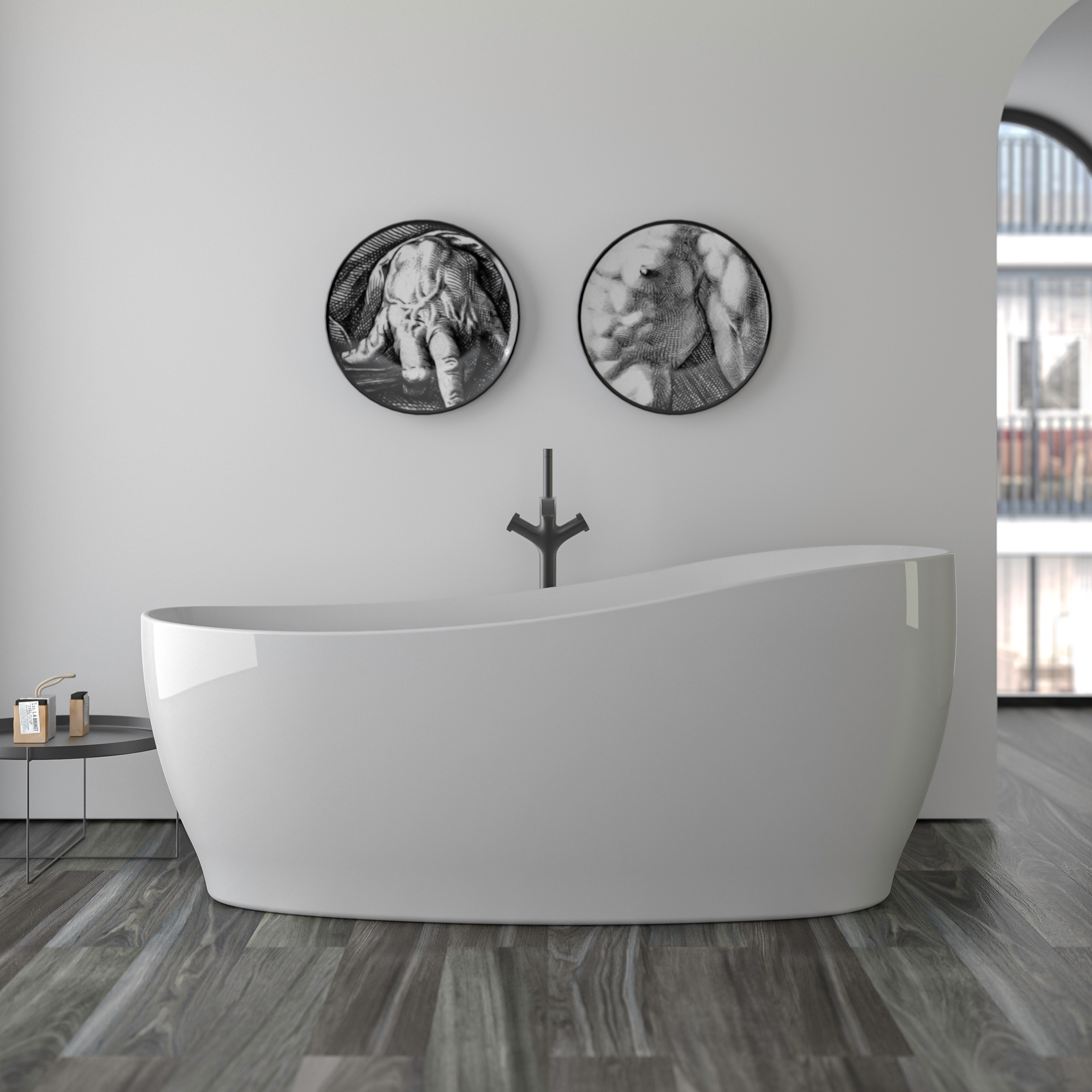 The exclusive range of freestanding acrylic design bathtubs
To guarantee our rigorous quality standards, Knief & Co.'s Aqua Plus® collection is manufactured exclusively in Europe bearing the ISO 9001 quality management certificate in production. All Aqua Plus® bathtubs are made of cross linked Lucite® cast acrylic (compliant with EN 263). The fully imbued material is characterized by brilliant color consistency, a warm and gentle surface feel, highest stability at minimum weight, as well as extreme durability. Lucite®-sanitary acrylic is UV-resistant and environmentally friendly due to its recyclability. The absolutely smooth non-porous surface structure reduces lime deposit and bacterial build-up, making Aqua Plus® tubs easy to care for and very hygienic. Scratch resistance is another advantage of Aqua Plus® tubs' premium material. In the unlikely event of damage, the bathtub is easily repaired and looks as good as new. All Aqua Plus® tubs are double-shelled and supra reinforced, resulting in an overall wall thickness of up to 45 mm. The outer and inner walls of freestanding models are firmly joined to form a homogenous tub body.
Lucite® cross linked cast, double shell sanitary acrylic
100% Made in Europe
LGA-Certificate according to EN 198
CE conformity according to EN 14516
ISO 9001
Supra reinforcement
Extreme durability & stability
UV resistance
10 years guarantee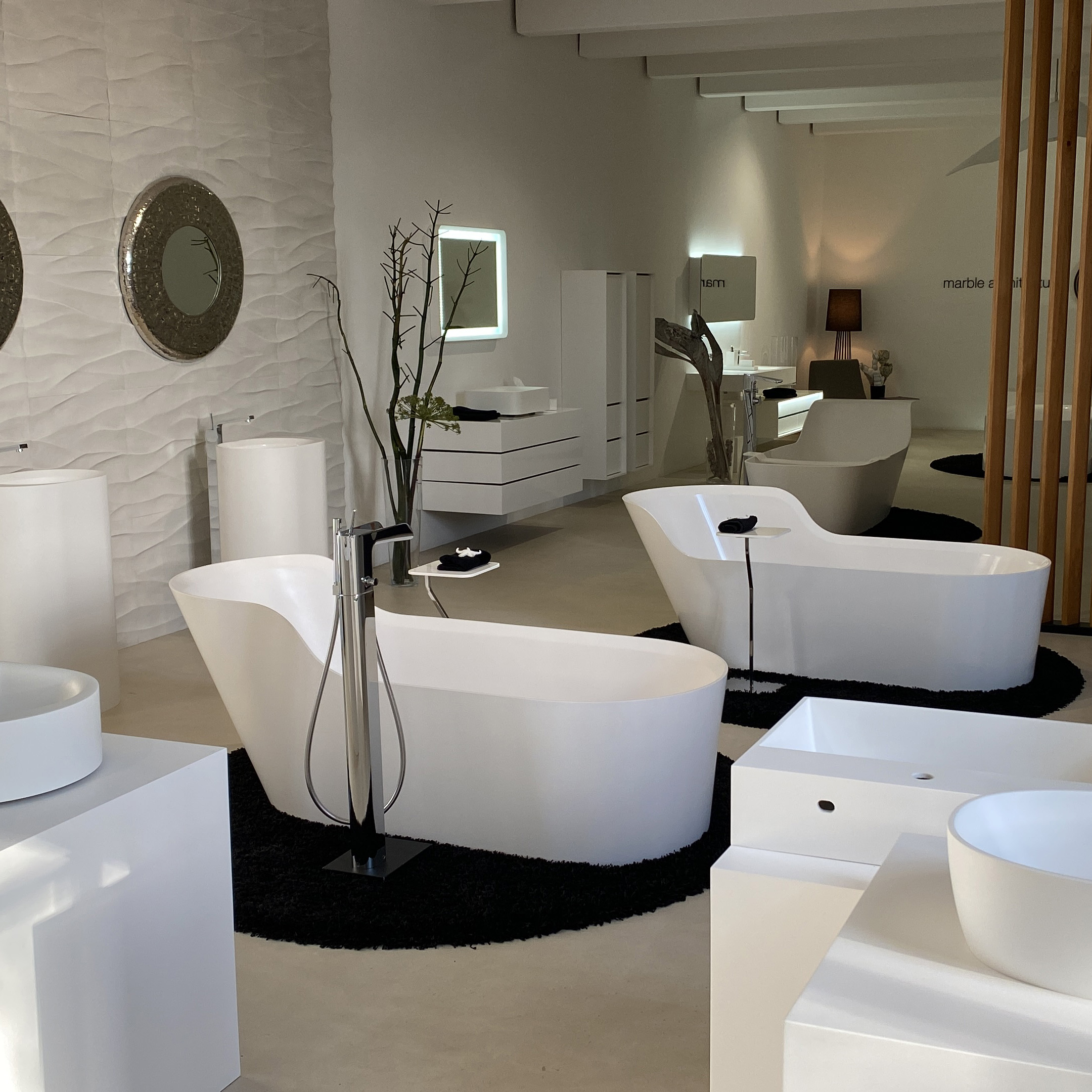 K | Stone Solid Surface Architecture
k|stone® is a high quality composite 'solid surface' material developed by knief & co., the leading german bathroom equipment manufacturer. by its chemical composition, k | stone® is a natural mineral aluminum tri-hydrate powder mixed with acrylic-modified polyester resin. the addition of different natural pigments allows this material to be available in numerous colours and effects. resistance to all sorts of chemical and physical influences, as well as its completely impermeable surface make k | stone® the first choice for interiors when hygiene and neat design matter the most. the high quality material has many advantages:
waterproof: corrosion or swelling due to steam or moisture is not possible. the surface cannot be damaged by moisture, rot or mildew and liquids cannot penetrate it.
100% durable due to impact and shock resistance
100% hygienic, dirt repellent and stain resistant due to non-porous surface
chemical resistant
completely homogenous
pleasant to the touch
easy to repair and care
lame and heat resistant (for a short time over 200 °c)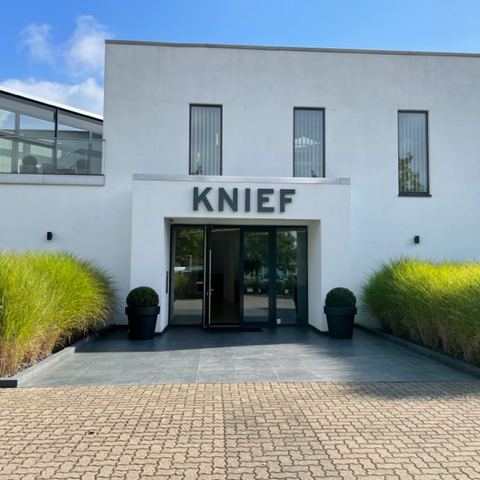 Look for Authenticity
We at Knief rely on both first-rate, exclusive materials, as well as a skilled, highly trained professional workforce to manufacture our products, thereby making them unique, one of a kind quality products that are made in Germany.
Each authentic Knief&Co product is supplied with a warranty certificate and is an original Knief product.
Knief advises against buying its products through e-commerce or internet sites. Always go to an authorised dealer with after sales service, or contact us for a dealer near you.